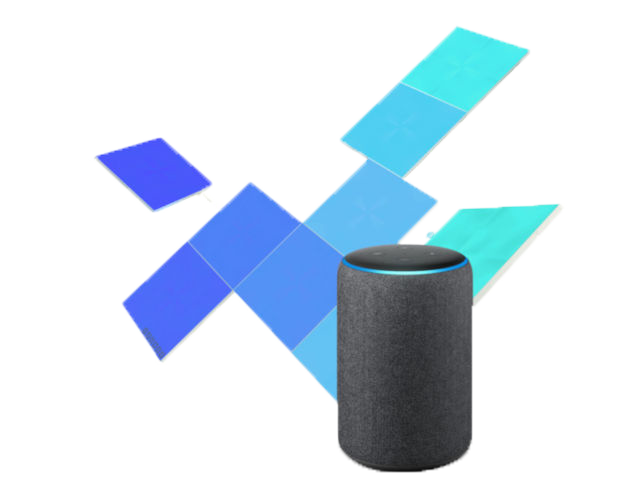 Works With:
Works with following Nanoleaf Products:
Lines

Shapes

Elements

Canvas

Light Panels
Amazon Alexa
Get the Alexa Skill that's more fun than egg timer, and just as free.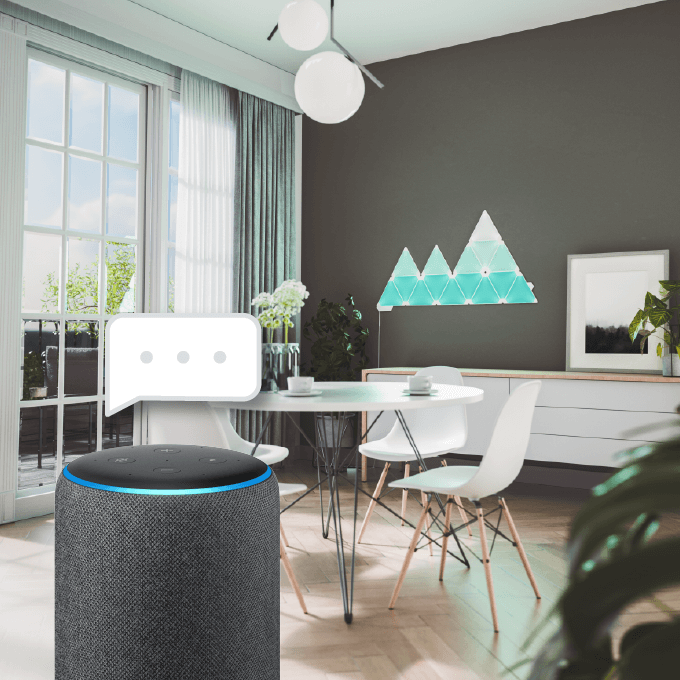 How to Use the Alexa Skill
"Turn on [Device Name or Scene Name]."
"Turn off [Device Name]."
"Brighten/dim [Device Name]."
"Set [Device Name] to [%] brightness.
"Set [Device Name] to [Color]."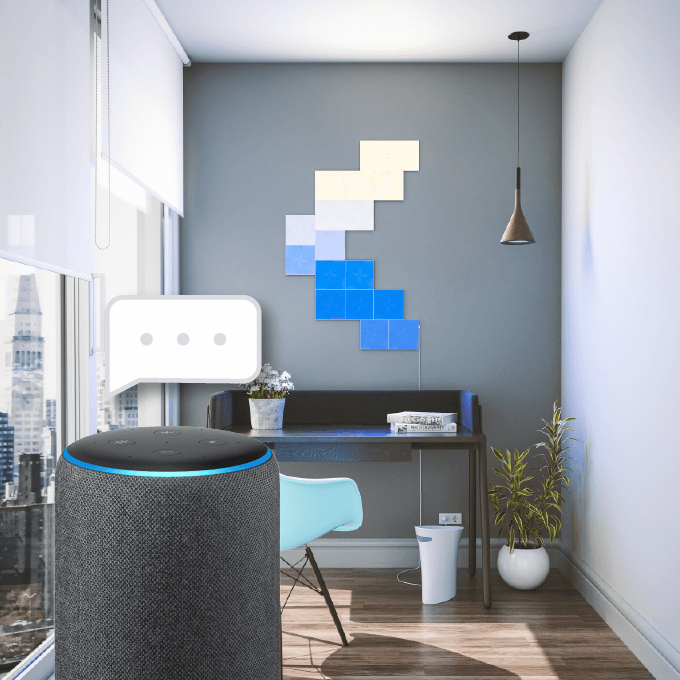 Pro Tips
Set up the Alexa Skill on the device you use most often to control your Nanoleaf lights.
Create a 'Group' in the Alexa App called 'My [Room] Lights' to turn on or off all your Smart Lights in a room at once.
Name your device and Scenes something simple. Try 'Bob's Lights' instead of 'Robert Milliken the Third, Esquire's Lights'.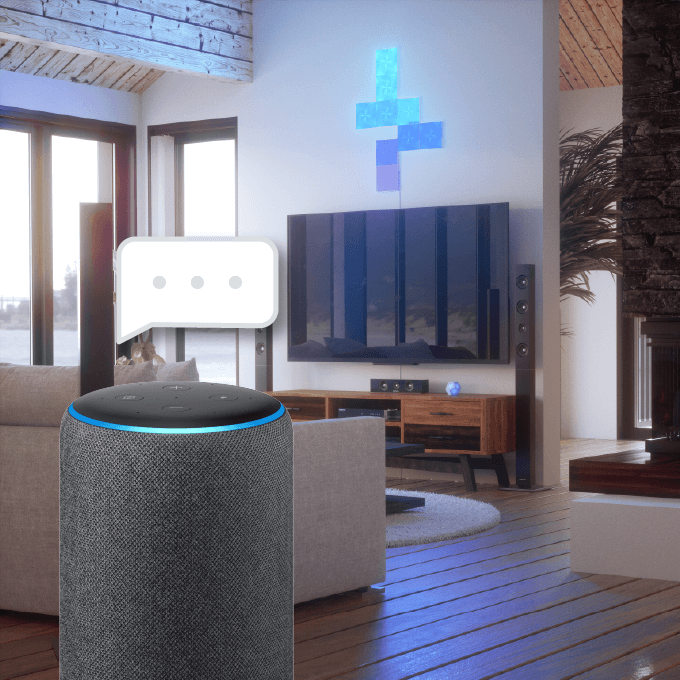 How do I Connect to Alexa?
Minimum Requirements
Light Panels Controller Firmware 1.4.32 or Higher
OR
Canvas: Firmware 1.1.0
Smarter Hub Firmware 1.07 or Higher
iOS App Version 1.3 or Higher
Android App Version 1.1 or Higher
Your own Amazon Echo, Echo Dot, or similar Alexa-compatible product. Alexa App Installed on Your Device.
INSTRUCTIONS
See this Nanoleaf Helpdesk article for step-by-step instructions.