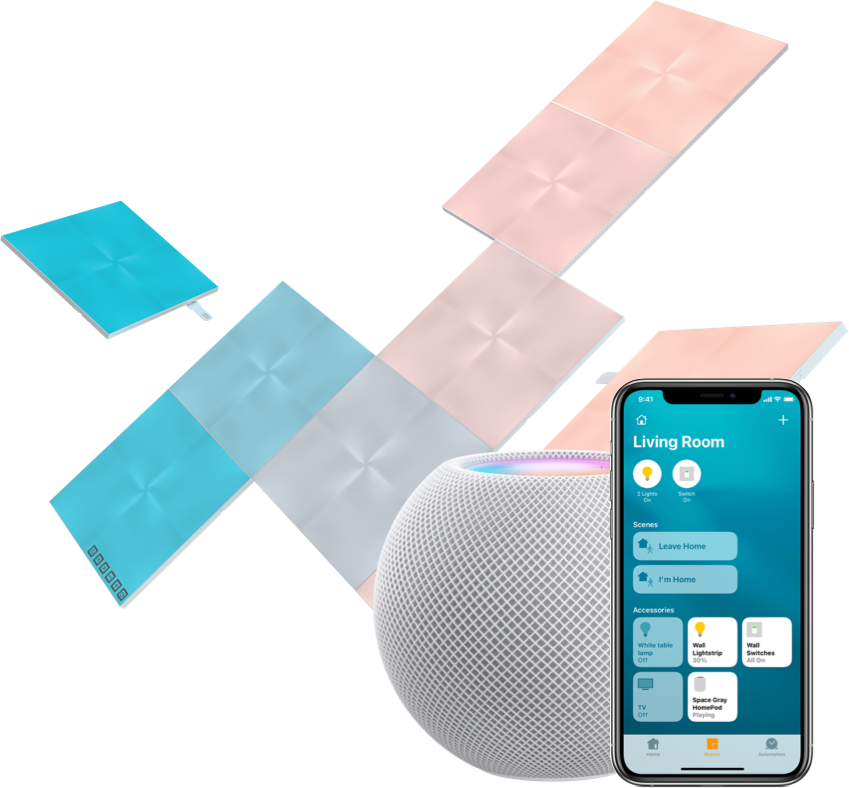 Works With:
Works with following Nanoleaf Products:
Lines

Shapes

Essentials

Elements

Canvas

Light Panels
HomeKit
Nanoleaf products integrate with your Apple devices. With a simple tap in the Home app, or by asking Siri on HomePod mini, easily control any of your HomeKit-enabled accessories.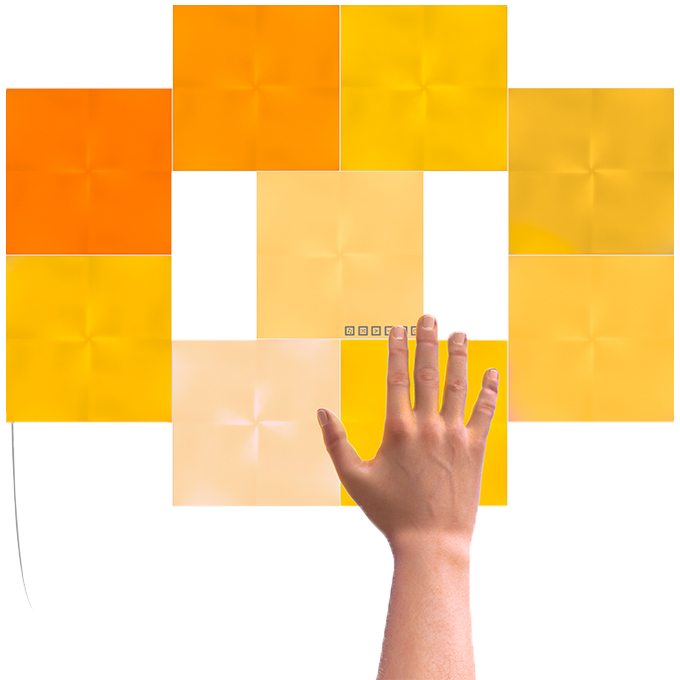 Touch Actions
The Easiest Smart Controls, Ever!
Eliminate the extra steps of unlocking, swiping and tapping into your phone's app.
With a single press on a Canvas square, set off a flurry of action in your smart home. Imagine your Nanoleaf lights changing to a relaxing scene while the rest of your overhead lights dim. In a corner, your fan and oil diffuser hum to life. Curl up and unwind while it unfolds in front of your eyes.
WATCH VIDEO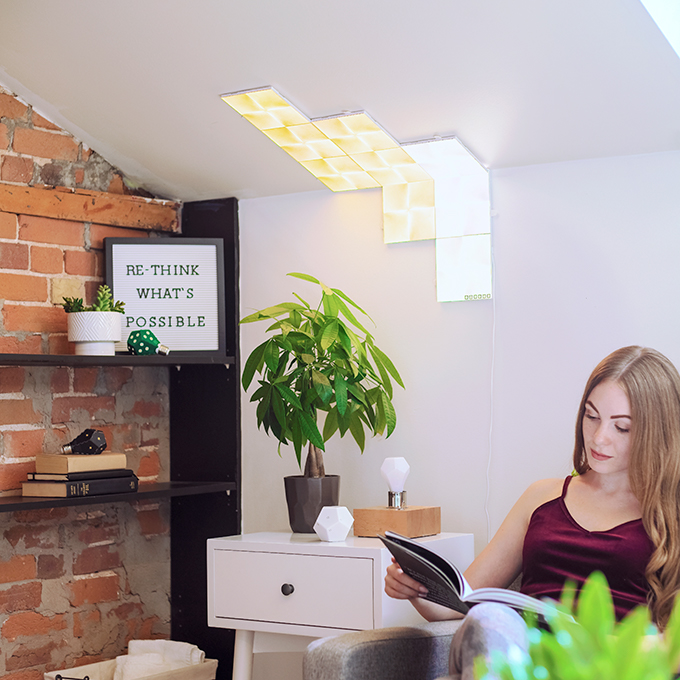 Create a scene in the Home App
Create a Scene for every mood in the Home App.
Say, "Hey Siri, it's reading time."
Your lights will change to an inviting pink shade with 70% brightness and your connected blinds will rise, so you can enjoy your time without any extra fuss.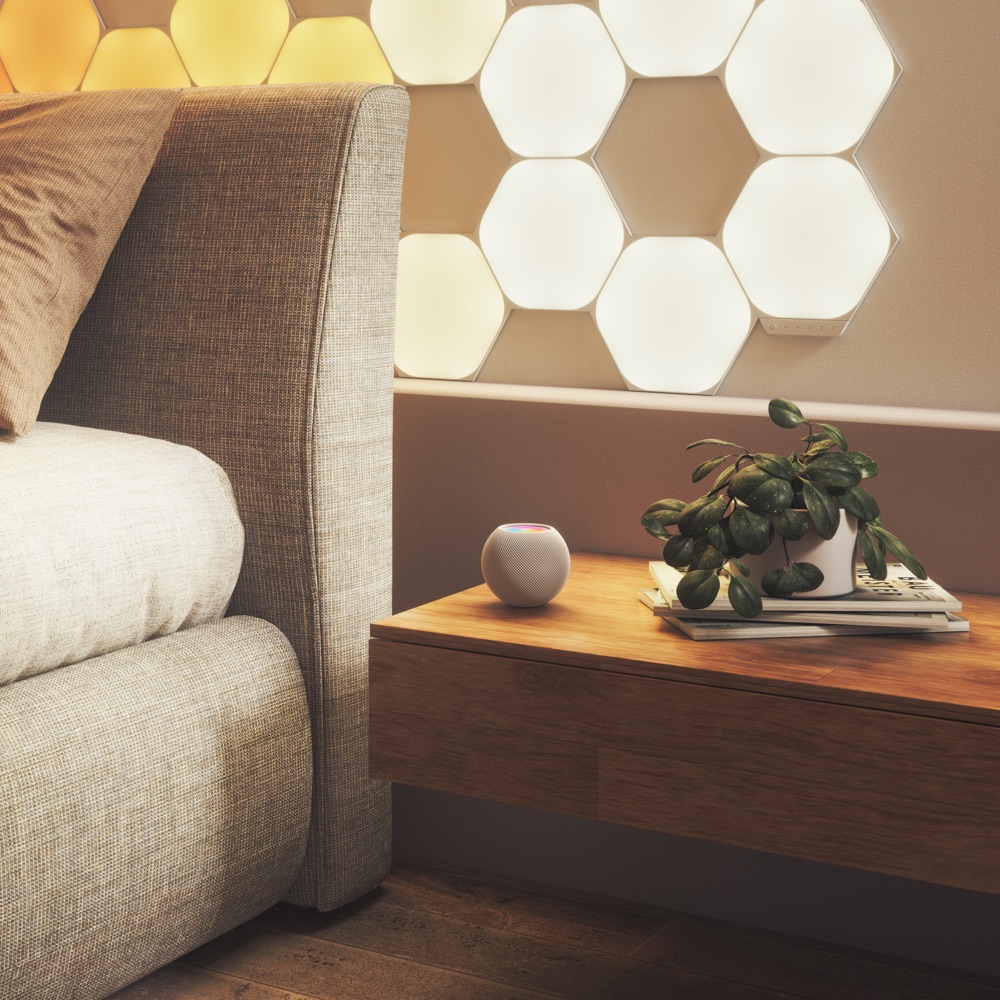 How to Use Voice Commands
Hey Siri…
"Turn [Device Name] on/off."
"Set [Device Name] to 10% brightness."
"Brighten/dim the lights."
"Brighten/dim the lights to [%]."
"Set [Scene Name]."
"Set [Device Name] to [Scene Name]"
"Set [Device Name] to [Colour]."